In the early 1980's, Kalsang Yeshi, Minister of the Department of Religion and Culture, and his wife Kim Yeshi began to imagine an institute in India which could act as a cradle for the preservation of Tibetan art, and provide a haven for artists to practice their crafts. The goal was to return Tibetan art to its former glory, following the strictest standards in terms of the selection of materials, quality of craftsmanship, and adherence to traditional methods. With the growing interest in Tibetan culture in India and abroad, Norbulingka could also serve as an emissary of Tibetan culture, a place where people could come and witness artists at work and immerse themselves in the Tibetan cultural world for an afternoon or a few days. The increasing fascination with Tibetan Buddhism internationally created a demand for exceptionally crafted art objects, which would make the project sustainable.
The land was purchased in 1984 with funds provided by His Holiness the Dalai Lama and construction began in 1988 with generous donations from many patrons who believed in the vision of Norbulingka. The ground plan was designed by the Japanese architect Kazuhiro Nakahara, based on the proportions of Avalokitesvara, the deity of compassion with the workshops and offices in the shape of his thousand arms, the temple as his head, and the water spring at the center his heart, emanating kindness to all living beings. In the beginning, most of the artists were employed for the actual construction of the institute, which was designed in Tibetan architectural style.
Woodcarvers and carpenters built all the furnishings, while thangka painters worked tirelessly to complete the frescoes on the walls of the temple. Meanwhile, our team of statue-makers were absorbed in the construction of a 14ft gilded Buddha to grace our temple, crafted from hand-hammered sheets of copper.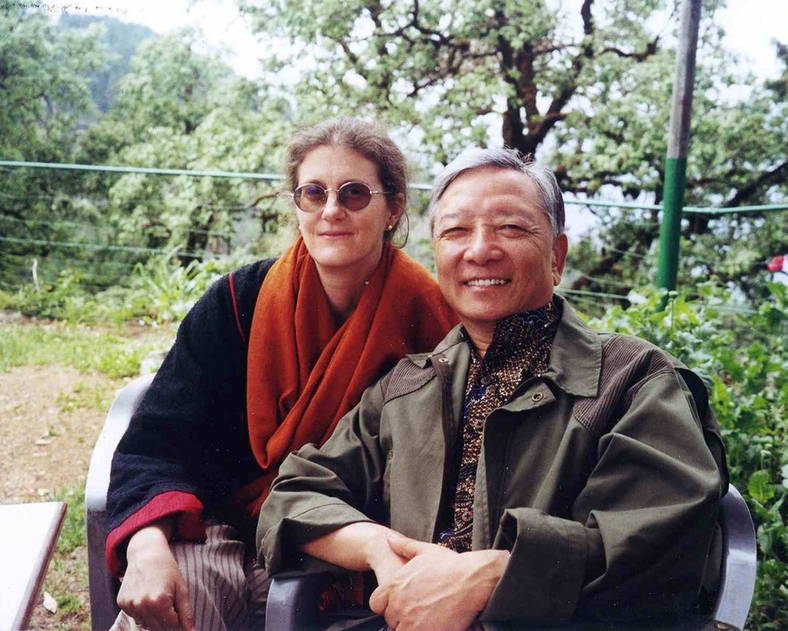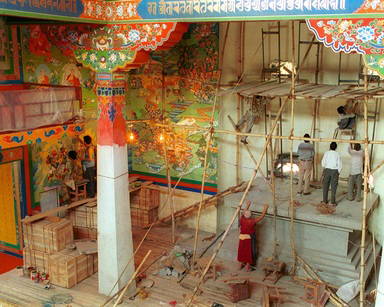 In 1995, Norbulingka Institute was officially inaugurated by His Holiness the Dalai Lama. In 1996, His Holiness became Chairman of the Norbulingka Trust, retaining this position until 2015, when he retired from all official positions within the community. His Holiness was succeeded by His Eminence the 7th Kyabje Yongzin Ling Rinpoche, the reincarnation of His Holiness the Dalai Lama's Senior Tutor and Ganden Tripa, until his passing in 1983. H.E Ling Rinpoche entered Drepung Monastery in South India at the age of five and received his Geshe degree in November 2016. Rinpoche then completed his Tantric studies at Gyoto Monastery. He travels extensively, giving teachings worldwide and since 2004, has taken part in the Mind and Life Institute dialogues held in India between His Holiness the Dalai Lama and scientists on a variety of topics, such as physics, neuroplasticity and destructive emotions.
Norbulingka's core work is preserving the religious arts of statue making, thangka painting thangka applique and woodcarving. We have provided an environment for our highly talented masters to pass on their skills to a new generation of artists, teaching and producing exceptional pieces commissioned by monasteries, Buddhist centers and individuals worldwide. Other skills, such as applique, wood painting, furniture making, weaving and screen printing have been adapted and used to create product lines that incorporate Tibetan design for use in a contemporary context. Norbulingk'a administrative team was trained to efficiently manage the institute and render it self sufficient. In 1997,a research section and college was added to promote Tibetan scholastics. While there have been many challenges along the way, we have remained dedicated to our vision, and our commitment to provide employment and training to Tibetans in exile. Whatever resources and people we have available, we incorporate into our evolving Institute, always with an eye to the future of how we can better adapt to changing needs. And where the area around Norbulingka was once only fields, a thriving Tibetan community has sprung up filled with cafes, restaurants, shops, and homes.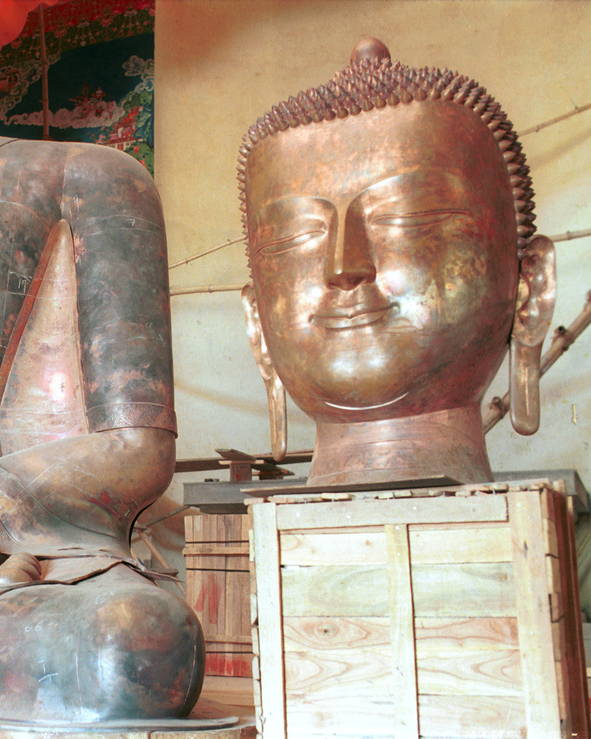 Now twenty years five later, our original masters have passed away, leaving their students who carry the legacy forward. The quality of our craftsmanship remains at the highest standard today, a testament to the dedication of our masters, and the faultless transmission of their craft.