HIS HOLINESS THE DALAI LAMA & NORBULINGKA
Norbulingka Institute has the honor of having had His Holiness the Dalai Lama as Chairman of our Trust from its inception in 1996 until 2015, when he retired from all official positions within the community. His Holiness's strong support for religious art, was the base of our inspiration for founding Norbulingka and in 1984, when the project began to take form, His Holiness provided the funds for the initial land purchase. He urged our Statue Master, Penba Dorje, and other craftsmen to join Norbulingka to pass on their knowledge and make their craft better known to the world.
Norbulingka, meaning Jewel Park, was the name of the Summer Palace of the Dalai Lamas, outside of Lhasa. It was first built by the 7th Dalai Lama, Kalsang Gyatso, a strong patron of the arts, in the 18th century. Later, in the 1920's the 13th Dalai Lama, Thupten Gyatso, established workshops in thangka painting and statue making and was known to personally survey the work of his artists.
His Holiness the 14th Dalai Lama visited Norbulingka Institute numerous times; to mark the completion of the first phase in 1991, and for its inauguration in 1995. Religious conferences in 1999 and 2000 and the celebrations of the completion of specific projects including that of the 25 Thangkas depicting the lives of the Dalai Lamas,a work that took 15 years to complete and was commissioned by His Holiness.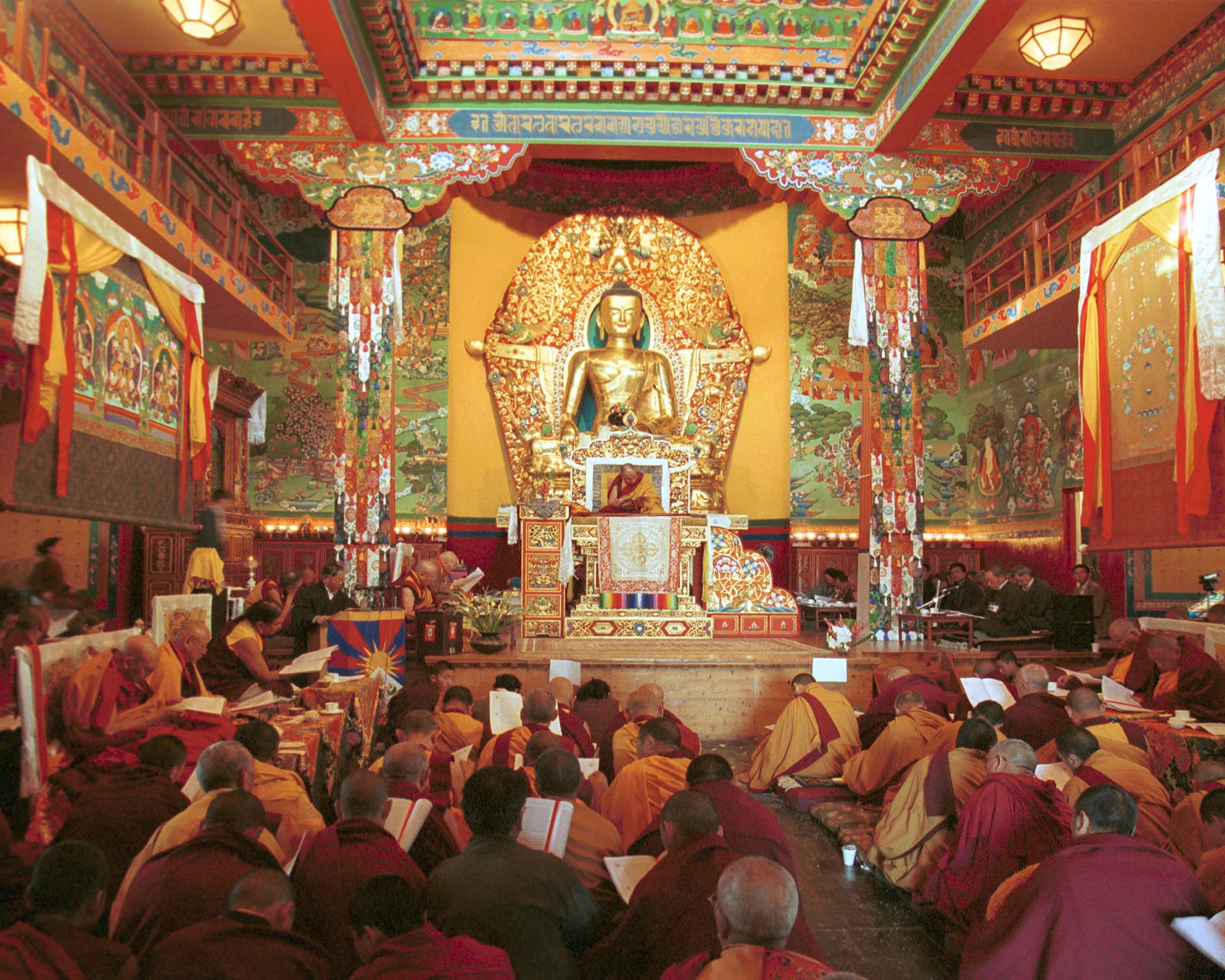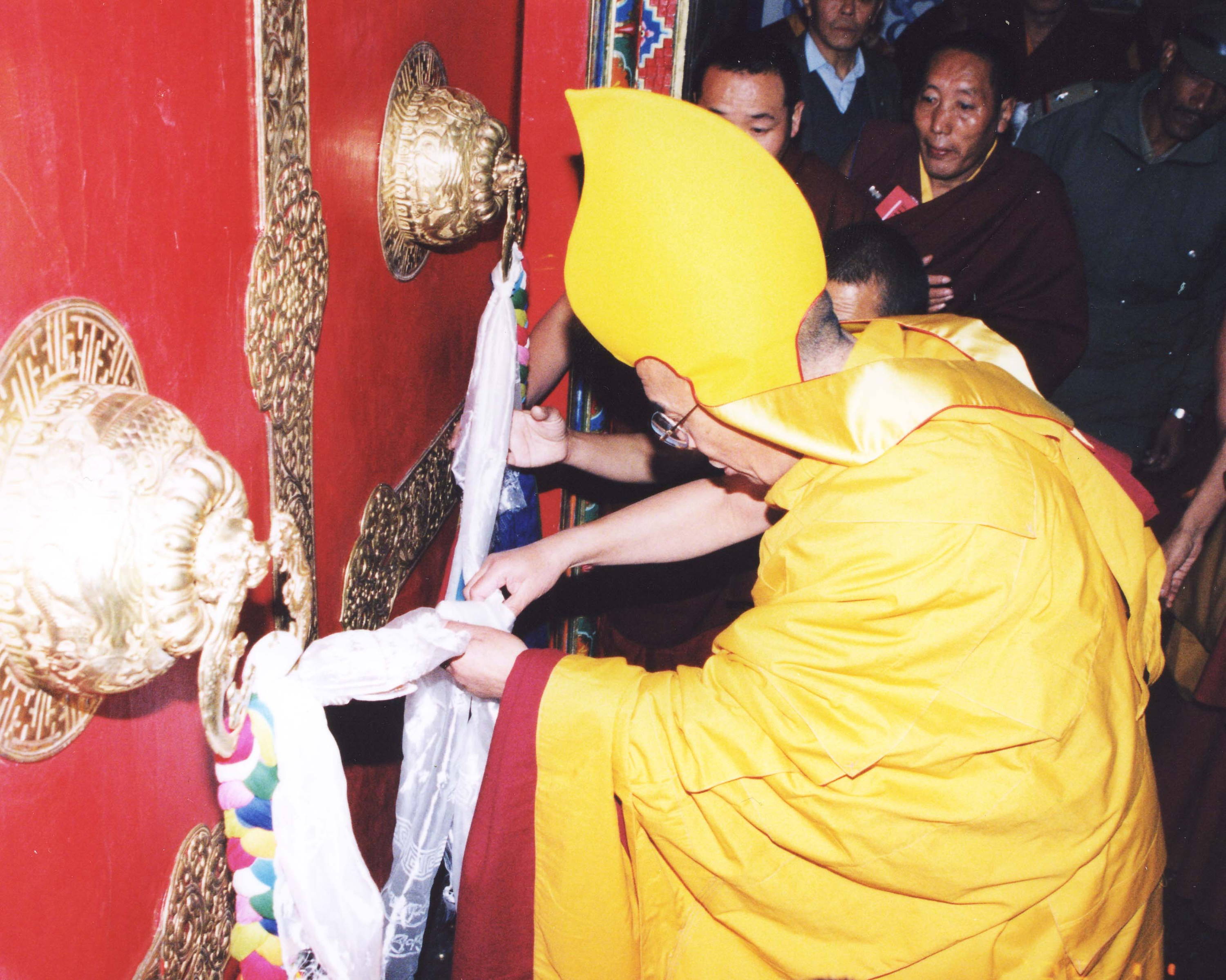 HE the 7th Kyabje Yongzin Ling Rinpoche
His Eminence the 7th Kyabje Yongzin Ling Rinpoche, succeeded His Holiness the Dalai Lama as Chairman of the Norbulingka Trust. Rinpoche is the reincarnation of His Holiness the Dalai Lama's Principal Tutor and 97th Ganden Tripa, until his passing in 1983. H.E Ling Rinpoche entered Drepung Monastery in South India at the age of five and received his Geshe degree in November 2016. Rinpoche then completed his Tantric studies at Gyoto Monastery. He travels extensively, giving teachings worldwide and takes part in numerous conferences such as the Mind and Life Institute dialogues held in India between His Holiness the Dalai Lama and scientists on a variety of topics, such as physics, neuroplasticity and destructive emotions. Rinpoche visited Norbulingka at many stages during his life, later, to participate in religious events and conferences. Since his joining the Trust as its Chairman, he participates in the yearly Board Meetings and keeps updated with the Institute's progress.