TUCKED INTO THE NORBULINGKA GARDENS, NORLING HOUSE IS THE PERFECT HOLIDAY RETREAT
Norling House is surrounded by the lush gardens and flowing streams of the Norbulingka grounds. Each room is themed according to a different animal from Tibetan mythology and is a showcase of the work of Norbulingka artists, as all the furniture and original paintings were lovingly hand crafted and painted in Norbulingka workshops. Our guesthouse is the perfect place to spend a relaxing holiday, in a setting so peaceful you will feel you have stepped into paradise. We strive to offer our guests all the modern comforts in a setting of traditional Tibetan charm.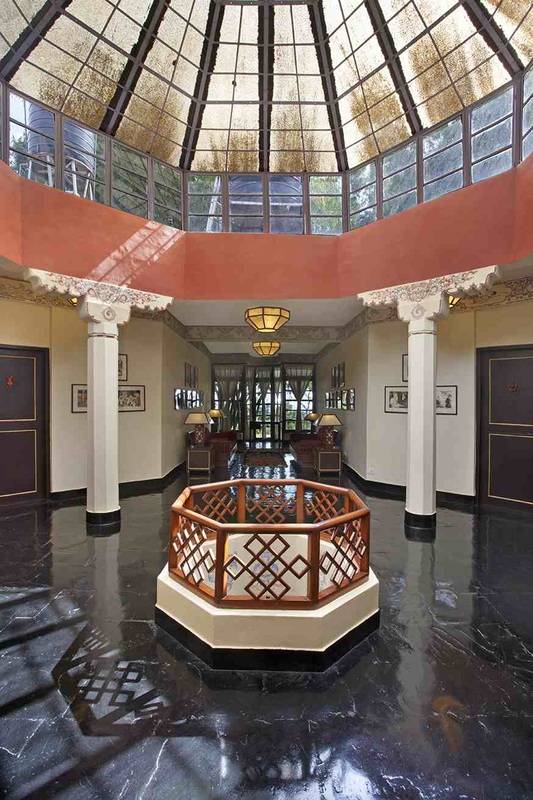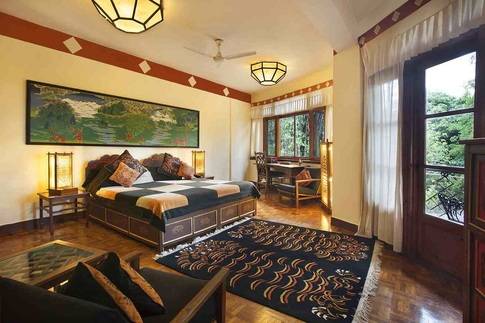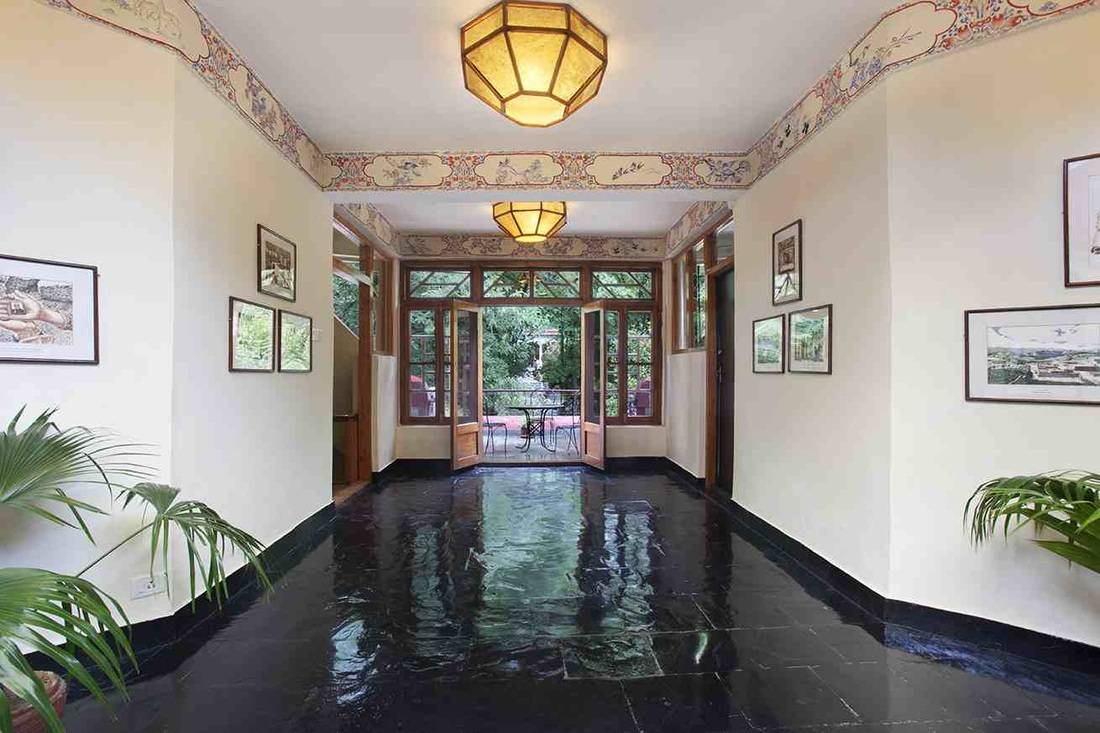 AMENITIES
All rooms are fully equipped with:
-air-conditioning/heat
-a mini-bar
-hot water thermos and complimentary tea bags
-free wifi
All rooms are non-smoking.
In addition, scanning and printing are available in the lobby at a minimal fee.
Laundry service is also available.
We can also provide taxi service in luxury vehicles to and from any city or airport including Delhi, Chandigarh, Shimla, and Manali. Drivers are friendly and professional and can speak Tibetan, English, and Hindi.
We also offer tours of the local area. Our highly trained and friendly guides can show you the sites off the beaten path. To learn more, check out our Experiences page.
If you would like to try out learning a Tibetan art yourself, we offer courses for visitors in traditional thangka, wood painting, and woodcarving. Please visit our Workshops page for more information.
ROOM RATES
Norling House is open year-round. Special off-season rates are available. Check-in is at 1 pm and check-out is at 12pm. Please book online or email us: guesthouse@norbulingka.org. Norling House rooms book very quickly, especially during high season, so it is best to book several months in advance to make sure you get your choice of rooms.
Suites:
Tiger, Ibex, and Dragon
Rps. 5016.00
Additional GST @18%
Superior Rooms:
Bird, Parrot, Snow Leopard, Sea Monster, Snow Lion, Garuda, Fish, Phoenix
Rps. 3410.00
Additional GST @18%
Room rates are subject to change without notice and cannot be guaranteed. An extra bed/person will be charged an additional 25% of room rate.
Cancellation Policy
HUMMINGBIRD CAFÉ
Our café serves delicious vegetarian fare and is open each day from 7am- 9pm. Enjoy our specialty coffee drinks and cakes among the lovely gardens and take in the beauty of nature. Room service is available and guests can also reserve private dining room.